GALLERI EMPATI
v/ Toril Grøtan Oksvold
7140 Opphaug.
Ørlandkommune

Telefon +47 72521170
Mobil + 47 90 79 86 09


e-postadresse:
mail at galleri-empati.no
| | |
| --- | --- |
| | |
| | |
| | |
| | |
| | |
| | |
| | Coast to Coast |
| | |
| | |
Kart som viser veien til Galleri Empati
(map to the gallery)

Alle veier fører til Ørland
rutetider m.m.
(how to travel to Ørland)
Les Ørlandsguiden her
(Read the Ørlandsguide here)
Organisasjons nr.:
984 073 828 mva

Coast to Coast
"Coast to Coast" Brekstad, Norge 2007
Internasjonalt kulturutvekslingsprosjekt.

Som hovedmålsetting for dette prosjektet ønsker vi å bidra til økt forståelse av de ulike kystnasjoners kunst og tradisjoner. Dette kan gjøres ved å sammenligne, trekke paralleller og å sette i gang kreative prosesser, - sett med en kunstners øyne.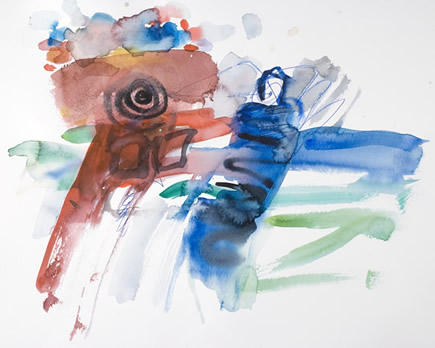 "Coastal Vision" akvarell av hans tyrrestrup

Her er litt om kunstnerene som deltok:

"Stenar"


LENA AMSTRAND

Born , Sweden . www.lenaamstrand.se

I live on the island Styrsö in the arcipelago south of Gothenburg. Diffrent moods in nature, light-conditions and the always changing weather gives lots of inspiration here. I work part- time as an architect in Gothenborg, and partly with my paintings. I give courses in water-colourpainting. Member of KRO, and Nordic aquarelle society

Education: 1981 Chalmers university of technology, Master in architecture, -83, Gerlesborg School of art, watercolor with prof. Arne Isaksson, -90/-92, KV´s school of art, also watercolour lessons with Hasse Karlsson and Anders Wallin. Exhibitions: Öbergska galleriet,Styrsö -99, Galleri Skandinavia -00/-01, Galleri 20 - 00/06, Ishuset Konsthall -04/06, Galleri Brantevik, Österlen -04, Galleri LL, -05, Galleri Art Don, Alingsås -06, Galleri 33,-06, Galleri Warmbadhuset,-07, Elected to participate in "Nordisk Akvarell", an exibition assessed by a jury shown on Ronneby Artgallery, Luleå house of culture och Sollentuna Art gallery.



"Coastline"


RIGMOR SOLBUE HOFF

Born 1941 in Ørland, Norway.

Over the years Hoff has studied various painting techniques, attending several different courses taught by such artists as Tore Bjørn Skjølsvik, Kari Unn Prestbakmo Paye, Jørgen Dukan, Aud Rye, Roar Matheson Bye, Aud Lilleengen, Kjellaug Samuelsen, Vesla Kielland and others. Although capable of working with many mediums she prefers mainly to work with oils and watercolours.
Exhibitions:
Solo exhibitions at Galleri Empati -94 /-04. She has participated in several collective exhibitions, mainly in Sør-Trøndelag county and also in the former republic of Yugoslavia."

" 3 Gratier"


ANDERS HJULER

Born 1946 in Holstebro, Denmark. www.andershjuler.dk

Has been working with paintings and experimenting sculptures since the mid-sixties, but has recently expanded works with glassculptures, acrylic,watercolour , decoupage, pastel, Working interactively with musicians, dancers and painters in simultaneous events.
Exhibitions : Chania, Crete, Reykjavik, Rome, Costa del Sol, Faroe Islands, Beijing, Krakow, Patras, Warszawa, Riga, Barcelona, Several cities in Denmark.
Most international Presentation : Copenhagen International Airport : 2 Glaspaintings in Finger B lounge 15, 16.
Represented at : Royal Musicconservatorium and Royal Library, Copenhagen, Danish Consulate, Patras, Greece, The Danish University of Education, Mariachurch, Copenhagen, Tórshavn Training School, Latvian Artists Union, Family Business Network in Australia, India, Italy, Scotland, Galeria Estació, Barcelona, Faroese TV.


" The Virgins at Østraat...."

AUD LILLEENGEN

Born 1938 in Ørland, Norway. http://home.online.no/%7Eutvikle/auds/

Education at The Academy of fine Art in Trondheim.
Bachelor of Art.
Represented in collections a. o.:
The Norwegian Council for Cultural Affairs,
The North Trøndelag County Gallery,
South Trøndelag County Gallery and
by HRH Queen Sonja.

"I am changing between representative art in drawing art and non representative art in painting.
I prefer to work with models with whom I find communication possible by the means of more presence rather than conventional language."

Text at the painting:
"When the moon is bright over Østraat,
the virgins dances in the nude.
That teases the profets."



"Flutist"


RENATE LUSIS

Born 1942, Lithuania.

Graduated at Vilnius Art Academy.
Member of Lithuanian Artists' Ass. since 1983.
Curator of International Watercolour exhibitions and Watercolour exhibitions of Western Lithuania in Klaipeda; and of International summer symposiums at KVDM.
Last personal exhibitions: Hospital of Karlskrona, Sweden –00, Hospital of Koln University, Germany –02, Artists House of Klaipeda, Lit., -02, Gjutars Gallery in Vantaa, Fin., - 05.
Last exhibitions: Intern.exhibition "See Winds", Klaipeda's Pictures Gallery, Linthuania, -02/-05, Karlskrona ,S, Alajarves, Fin.,
Leading a seminar "Portrait" and participating at Hohenbusch Summer Academy`s exhibitions, Germany -03-04-05, Klaiped'os AA projeckt "Western Winds" Klaipeda's Pictures Gallery,Lit., -06, First International exhibition of See Landscapes in Jurmala, Latvia, -06.




"Abstract Landscape"

ILZE PREIZA-MATISONE

Born in 1976, Riga, Latvia. http:// www.ilzepreisa.s5.com

Painter and graphic artist. Member of Latvian Art union since 2001. Education: Latvian Culture Academy, -99 to- 02,Latvian Academy of Art, -94 to –02,
Studies in The Berlin University of the Arts, -98 to –99, The Janis Rozentals Art School, -84 to –94.
Main Solo exhibitions: Girl with the red corset, gallery Lita, Riga, Latvia, -06, Letters from Spain, Gallery Lita, Riga, Latvia, -04, Picture gallery Im Kleinen Haus der Kunste, Berlin, Germany, -98, Exhibition in Culture day's, Melbourne, Australia, -94
Main group shows: 6 from Latvia, Sollentuna, Stokholm, Sweden, 04, Latvian watercolor exhibition , Pori, Finland, -02, Water-colour-stone-paper, Europian watercolor exhibition Stambul, Turkey, -02 International watercolor exhibition , Fulda, Germany, - 01,
The Baltic States watercolor triennial Riga, 1997 Latvia.




"Without title"

ANNE KRISTIN MYRSETH

Born 1965 in Norway.
http://www.galleri-sg.no/Bilder/utst05/mai05/myrseth.html

Graduated from Trondheim Art Academy in 1993.
One of the years as exchange student at Liverpool school of fine art and design.
She works as art teacher in Trondheim and has a studio.
Since 2000 she has had four solo exhibitions and taken part in twelve group exhibitions. Her next solo exhibition will be in Trondheim in September 2007.
Her expressions are primarily abstract, with inspirations from nature, oriental art and poetry. She uses a number of techniques, including oil and watercolor, different print techniques, and collage on paper. One of her reoccurring themes is the tension between nature and civilization, between the organic and the geometric. Being inspired by poetry, one of her aims is to develop a visual language. Some of her works are called visual letters.




"Game of the sun"


EUGENIJUS NALEVAIKA

Born: 1960, Kaunas, Lithuania.

Education: Graduated Naujalis Secondary Art School,-78, State Art Institute, department of design/interior,_79 /-84.
Member of Lit. Artist's Association, -90 Chief of Lit. Artists Association, Kaunas Dep. Since -96

Selected solo exhibitions: Kaunas Gallery , -90, Cont. Art Centre in Vilnius, -91, Hamilton Gallery. Canada, -91, Kauno langas Gallery. Kaunas,-99, Gallery "Patro", Olomouc, Czech Republic, -06.
Selected group exhibitions: "Water and Color" in Kaunas Gallery, -00, "Kaunas Gallery presents: watercolour from Kaunas" in gallery Podbrzezie. Krakow, Poland, -00, Kaunas Artists' exhibition "At First Sight", Barcelona. Spain, -03, Intern. Exhib. of watercolor. Klaipėda, -03, Intern. Watercolor exhibition in Aalborg, Denmark, -04, Reality-Abstraction 7. Lithuanian artists' exhibition in Bordeaux, France, -06, Intern. Watercolour Exhib. "Baltic Bridges", Lit., -06.




"Passion"

KAI-MAI OLBRI

Born 1943,in Tallinn, Estonia.
www.kai-mai.pri.ee

In 1971 graduated from Estonian State Art Institute in speciality of ornamental metal work.
Member of the Estonian Artists Union,
Estonian Painters Union and Estonian Writers Union.
Chairman of the Estonian Watercolourists Union 1997-2004.
Participated in the exhibitions in the Baltic countries, Germany, Russia, Turkey, Finland, Danmark, Peru.

Three published books: one play and two books of poetry.
More than fifty one woman shows
.Diploma: Baltic Watercolours Triennal, 1997, 2001.




"Lost Paradise"

SISSEL OLSEN

Born 1961, Ørland, Norway.

Teacher in Visual Art at Ørland Cultureschool.

Drawer and illustrator for:

newspaper

books

posters

brochures

Uses many tecniques, also 3D. Several purchases, officials and privat.




"Looking for The Deep Sea Palette"

TORIL GRØTAN OKSVOLD

Born 1958 Brekstad, Norway.
www.galleri-empati.no/toril.asp

Art education in "Visual Art" at Fosen College.
Many Art classes, seminars and courses with several artists as: Arne Isacsson , Octavio Gil Villegas, Janis Spalvins, Vesla Kielland, Olaf Andersen, Aud Lilleengen, Tone L. Ek.
Teacher in "Visual Art" at Bjugn Culture School. Member of Nordic Watercolour Ass.
Selected by Jury to : 6th Intern. Exhib. of miniatures "little m", Alytus Museum, Lithuainia, -07. International Watercolour Expo "Baltic Bridges" National Museum of M.K. Ciurionis, M. Zilinskas Art Gallery, Kaunas, Lit. (LAA KD) – 06.
Exhibitoins: Mid -Nordic Artfestival, -01, Ørland/ Bj. Art Ass.,-02/-05/-06, Åfjord Art Ass. , -01/-02. Galleri F12, Stavanger, -02/ -06, Kibneb-festivalen, -04, Galleri-sg, Trondheim, -05.
Purchased by: Ørland - and Bjugn Community, NATO Royal Norway Airforse div. Ørland, Statoil, Fokus Bank, PGS Productions, Dnb a.o.



"Irish Rhythms"


TIIU PALLO-VAIK

Born 1941 in Tapa, Estonia

Tartu School of Visual Arts 1955 - 1961
Studied at Estonian State Art Institute, Tallinn1961 - 1967

Exhibitions: Estonian Art exhibition, Paris., -01,
Estonian Art exhibition, Berlin -01 "Neues Aquarell", Internationale Biennale, Main-Kinzig-Fulda.-01. a+A"Water, Colour, Stone, Paper", UPSD Art Centre, Istanbul -02

One man exhibition:
Estonian Embassy in Washington D.C. USA.-98
"Aquarelle of Ambient Time", Viinistu Art Museum -06 Aquarelle exhibition, Art Gallery of Siauliai University, Lit. -07

Awards and prizes: Baltic Watercolour Triennial, Riga, Grand Prix -90


"Fare Away"


IEVA SPALVINA

Born 1948 in Latvia

Finished Janis Rozentals Riga Art School in 1966, Master of Arts. Graduated from the Latvians State Academy of Art in 1972. Member of The Artist Union Of Latvia since 1980.
She is teaching at Janis Rozentals Riga Art School.

Solo exhibitions: Riga Gallery, Riga, Latvia 2001 and Gallery Laiva, Riga, Latvia 1997 a.o.
Awards: Diplome Premio Agazzi (Italy), 1st prize Watercolor Exhibition (Germany), Australian Latvian Art Festival (Sydney, Australia), Artists Union of Lativa.


"My Sea"

JANIS SPALVINS

Born 1948 in Latvia

Master of Art Riga Applied Art School -68, Lat. Art Academy -74. Teacher in Latvian Art Academy. Dean and teacher in computer graphic department in Intern. Practise Psycholoy Institution, Curator of intern. art projects. Painter, graphic designer, book designer.
Member of: Latvian Artists Union since 1978, Nordic Water-color Association, The executive committee Europe Intern. Art Ass. Chairman Latvian National Committee IAA/AIAP UNESCO
Last group exhibitions: International exhibition-Baltic Bridges-Kaunas/Lithuania, -06, Baltic Culture Festival –Latvian exchibition-Dortmund/Germany, -06, International Art Exhibition-Heifer/Chine, -05, Latvian Culture Days exhibition-Sidney/Australia.
1974-2005 take part in Latvian art exhibitions in Ukraine, India, Cyprus, Australia, Jordan, Georgia, Russia, Bulgaria, Benin, Denmark, Sweden, Norway, Italy, Ireland, Germany, Austria, Turkey and Finland.
Solo exhibitions in many gallerys in Latvia. Several times in Germany and other countries.


"Hjerkinnhø"
(photo Dan Ågren)

MARTIN RASCH

Born 1926 in Bjugn, Norway.

Member of NBK and Norwegian Painter Union.
Educated by many privat drawing and artschools, such as Ringen Maleskole in Oslo.
Has had a lot of Solo Exhibitions as Young Artist Ass., Olso, -68, Also in Oslo, Moss, Molde and Stavanger Art Assosion a.o.
Rasch has particpatet in many collective exhibitions in Norway and abroad.
Purchased by many officals and privat collections.


"Coastal Vision"


HANS TYRRESTRUP

Born 1944 in Denmark. www.tyrrestrup.com

Painter and poet.
Master of Arts, University of Copenhagen.
Exhibtions in Washington DC, London, Paris, Rome, Krakow, Stockholm, Kaunas, Riga, Jerusalem, Bilbao, St.Petersburg, etc.
Awards: The Queen Ingrid Roman Foundation, Dreyers Foundation, The Cultural Foundation Finland-Denmark, Professor Eichhoffs Foundation, Wærums Foundation, Danish Center of Art, Nordic Council of Ministers, The Litterature Foundation, The Nordea Denmark foundation, The Council of Art, Denmark.
Represented at museums in Denmark, Latvia, USA, Ireland.
Books of poetry and art.
Studios in France and Denmark.
Prosjektet er støttet med kulturmidler fra Sør Trøndelag Fylkeskommune.